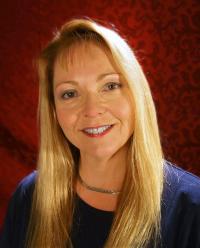 Michelle M. Bassett
Michelle's love affair with speculative fiction began between the pages of a hand-me-down copy of Frank Herbert's Dune. After reading the entire multi-book series she knew she'd found her literary niche.
Currently, Michelle is in the query process for her debut novel, Minstrel's Daughter, a 111,000-word character-driven adult fantasy with series potential.
A firm believer in supporting the efforts of fellow writers, Michelle speaks on panels, facilitates critique groups, and hosts retreats. Within the writing community she's active on social media, participates as a member of Writers Coffeehouse (San Diego) and serves on the board of directors for the Diamond Valley Writers Guild. Although MINSTREL'S DAUGHTER is the first novel that she feels ready to send out into the world, she scripts commercials, music videos, feature and short film projects, and won 1st runner up in Mele Publishing's Starving Writers Reprieve writing contest.